Tualatin Septic System Maintenance Service
Proper maintenance and repair of your septic system is essential to its adequate function, and delays can have serious consequences. If your septic tank, drainfield, or alternative waste treatment technology is not functioning as it should, Byers Septic Service's Tualatin septic system maintenance service can help.
Prompt Service
Experienced Septic Repair Professionals
All Issues Diagnosed and Repaired
Same Day Service
In most cases
Please fill out the form below and we will contact you shortly.
Residential & Commercial Tualatin Septic System Maintenance Service
As with all services that take care of your home or business, you want to hire a Tualatin septic system maintenance service that takes pride in what they do and how they do it. As a third-generation business operating since 1959, Byers Septic Tank Service is just that. The work we do, we do well, with respect for our customers and their property. If you have a septic system to handle sewage disposal, at times septic system repair and replacement will be needed. For prompt assistance, give us a call today.
Common Causes for Septic System Repair or Replacement
The primary regular need for a Tualatin septic system maintenance service is pumping – a tank which is overdue will often show itself in backed-up plumbing and gurgling sounds. But there are other situations which require maintenance to keep your septic system operating like it should, and can even result in symptoms like those of an overfull septic tank.
Leaks
Tank leaks are a major problem, whether they result in waste leaking out of the tank or groundwater seeping in through cracks (as can be the case with older concrete septic tanks), or rusted-out portions (as occurs frequently with old steel septic tanks).
Unfortunately, leaks in a septic tank cannot be repaired in most cases – the whole tank needs to be removed and replaced. Contact us to learn more about what this means in your situation. When it comes to septic tank replacement, we handle everything from testing to permits to planning to installation.
Roots or Clogs
Tree roots and clogs can cause backups in sewer lines and drainfield pipes. Once we have detected the problem, our team will attempt to clean out the damaged portion of pipe and replace it if necessary. To avoid further damage, we can also recommend a tree service to remove offending plants.
Float Repair
If you have a septic system with a pump, there will be one or more floats in a septic tank which control various aspects of the tank's operations. When a float fails, an alarm will be triggered so it can be fixed and further damage can be avoided. Fortunately, they can be replaced as a separate component.
If you're concerned your septic system may be affected by one or more of these failures, let us help.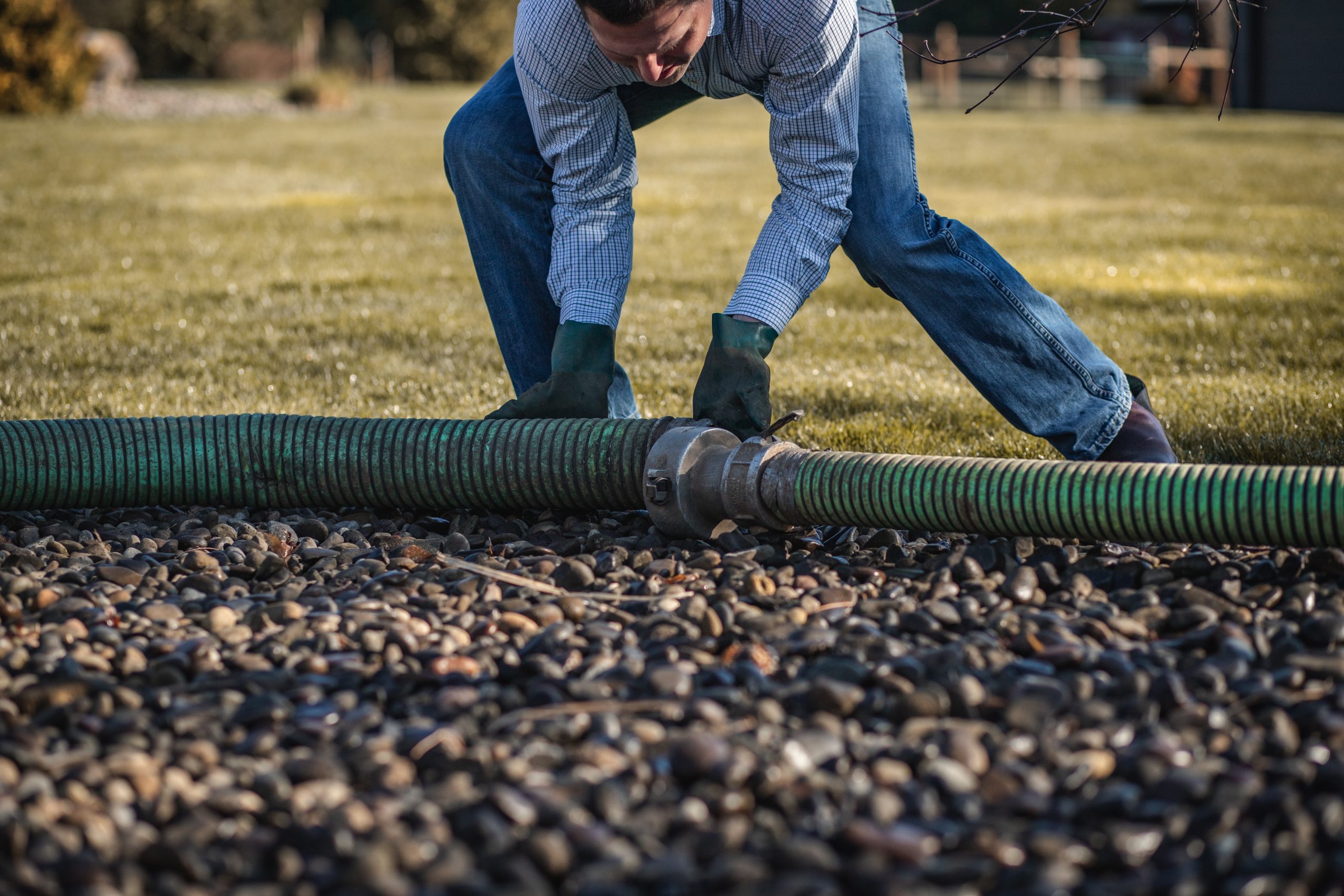 Septic tanks are designed to last for decades, but certainly not forever. There will come a time at which every septic tank will need replacing – some sooner than later.
How to Tell When Your Tualatin Septic System Needs Replacing
System Age
Older septic systems, particularly those where the tanks are made of steel, should be examined regularly to determine if it's time to replace. Steel tanks are vulnerable to rust, and when they develop holes, groundwater can leak in and affect the whole system. Older concrete tanks are vulnerable in the same way if they develop cracks.
System Size
Septic system size may need to be reevaluated if the number of people using the system changes significantly and on a long-term basis. Having more people requires not only a larger septic tank but also a larger drainfield setup for the system to work well.
Backed Up Pipes
Backed up pipes are a common result of a septic tank which is overfull. If this problem occurs on a regular basis, that's a good sign it's time to upgrade.
Puddles in the Drain Field
What may start out as simply greener grass may turn into puddles in the area where your drain field is located if too much waste makes its way to that point and exceeds what the ground is capable of absorbing. The problem here may be in the septic tank or in the drainfield itself.
Well Water Contamination
If there is a leak in the septic system and wastewater is being put into the soil faster than it can properly absorb and filter, this may result in the contamination of the water table and any well water in the area. At this point, drastic action will need to be taken to restore safe access to drinking water.
We can install replacement conventional plastic, concrete, and fiberglass septic tanks in a variety of volumes to meet your needs. Often, tank replacement does not require drain field replacement, keeping costs down. There are also great alternative wastewater treatment options we can guide you through. Get in touch with us today to schedule an inspection and learn about your septic tank repair options with the Tualatin septic system maintenance service from Byers Septic Service.
Tualatin Drainfield Repair & Replacement
If a drainfield has been misused or mismanaged, or is simply at the end of its useful life, replacement is often the only option. Our crew can install a whole new drainfield to get your household back to normal.
Other Septic System Components
There are several other components that we are happy to provide septic system repair and replacement services for. Here are some of the more common situations:
Before 1996, many septic tanks didn't have a riser, which is a covered tube which allows for easy access. Though it became code at that time to have a riser on new septic tank installations, many old tanks still don't have one. The benefits of a riser include making it far easier to pump out the tank and diagnose any problems in the septic system. While some risers are concrete, many are PVC and fiberglass – you can recognize them by their dark green lid. We often recommend installing a riser for any of our customers with the older, completely buried septic tanks.
For septic systems which cannot rely on gravity to move liquid waste from the septic tank to the drainfield, a pump is required. If this pump goes out, the septic tank will fill and cause backup. Our Tualatin septic tank service team can replace any dead or dying septic pump.
Alarms going off on a septic tank don't mean "I'm full!" Rather, they are indicators of a component malfunction in the tank. But don't spend the time worrying about what's causing the alarm – give our Tualatin septic system maintenance service team a call so we can diagnose and repair whatever's at the root of the problem and get it fixed.
Commercial Septic and Holding Tank Repair
Byers doesn't just serve the residential market – we are here for all your commercial needs, as well. If you have a large septic system or a holding tank which you suspect needs maintenance, let us know!
Same-Day Emergency Septic System Repair Service
Like with all home emergencies, septic systems don't schedule their breakdowns at convenient times. If you have a septic emergency, don't hesitate to give us a call. We promise to get to you as soon as we can, usually within a day.
Byers Septic Service is a Tualatin Septic System Maintenance Service